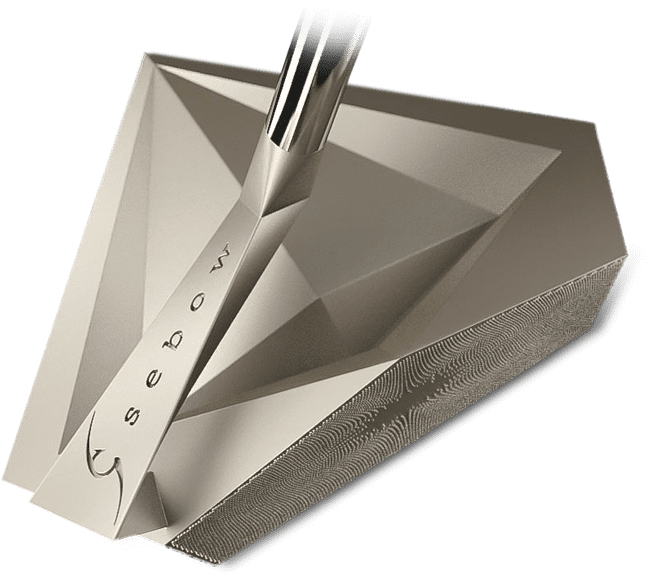 Cut in a diamond, this precious and innovative jewel awakens and releases all our senses. Its pure, sharp lines hide a marvel of balance to offer a unique experience without altering our game. Entirely made in 3D metal printing, this holistic jewel serves our body. To try it is to adopt it !
The result of many years of testing and development with professionals and individuals, the patented inverted hosel®  was designed to absorb wrists, thanks to a simple lever effect.
The off-center pivot axis transforms displacement and acceleration, reducing the rotation of the head in passing. The putter stabilizes when it moves. It naturally forces and corrects its trajectory even if you lose control of it.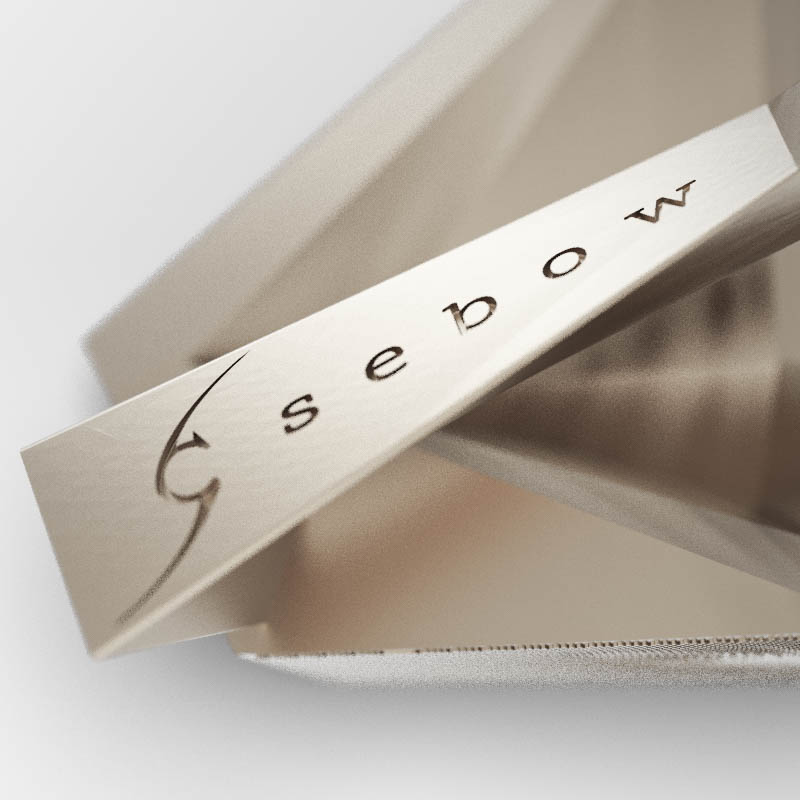 * according to the tests carried out by Science & Motion Sport in Australia, April 2018, to download here
head weight: 362 grams
dense and soft alloy: 60% stainless steel / 40% bronze
monoblock printed in 3D by projection of binder
anti-corrosion finishes: MatBlackCoat, GoldAged or custom
fitting: lie from 10º to 20º / shaft length from 31 "to 37"
choice of quality shafts & grips